Please join us for our next SustainRT webinar on Thursday, 6/8/17 from 12:15-12:45 PM (Eastern).
Bob Doppelt will speak to us on the topic, "Transformational Resilience: How Building Human Resilience to Climate Disruption Can Safeguard Society and Increase Well-being."
About our presenter: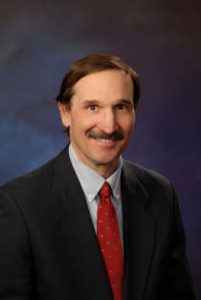 Bob Doppelt is Executive Director of The Resource Innovation Group (TRIG), a non-partisan social science-based sustainability and global climate change education, research and technical assistance organization affiliated with the Center for Sustainable Communities at Willamette University, where he is also a Senior Fellow. In addition, Bob is an adjunct faculty member in the Department of Planning, Public Policy and Management at the University of Oregon where he teaches systems thinking and global warming policy. He has also taught at the Presidio Graduate School in San Francisco and the Bainbridge Graduate Institute on sustainable management.
Bob is the author of Leading Change toward Sustainability: A Change Management Guide for Business, Government, and Civil Society (Greenleaf Publishing, 2003), The Power of Sustainable Thinking: How To Create a Positive Future for the Climate, The Planet, Your Organization and Your Life, (Earthscan Publishing, 2008) and Transformational Resilience: How to Use Climate Change and Related Adversities to Learn, Grow and Thrive (Greenleaf Publishing, 2016). He also writes regular columns on global warming for the Eugene Register-Guard and the Salem Statesman-Journal newspapers and is a frequent speaker at workshops and conferences in the U.S. and Europe.
Check out his website here.