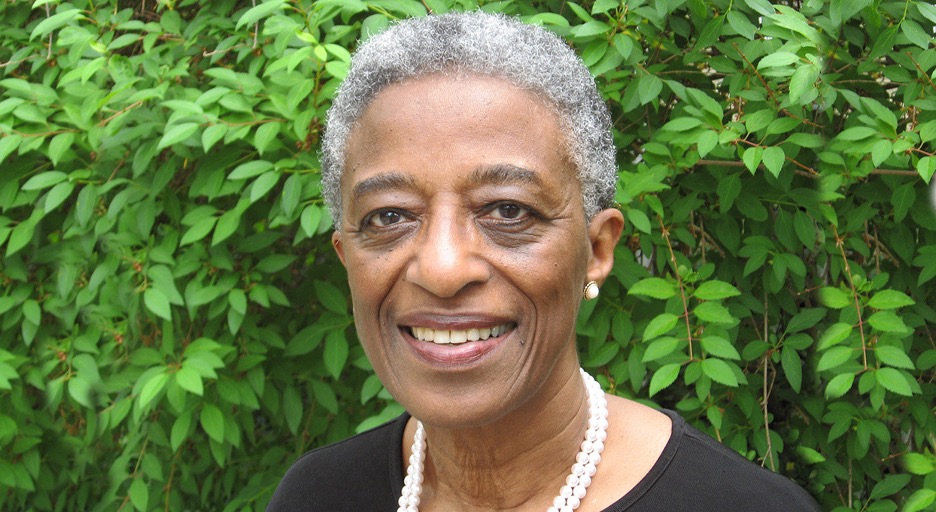 Recognizing the importance of inspirational images and stories for children, the annual Virginia Hamilton Award for Lifetime Achievement is presented in even-numbered years to an African American author, illustrator, or author/illustrator living in the United States and with a body of work that inspires youth. The award-winning work must be in print, which guarantees accessibility for readers. In odd-numbered years, the award is presented to a practitioner.
In 2017, the Coretta Scott King Book Award Committee recognized the body of work produced by Dr. Rudine Sims Bishop, who has been called the "mother of multicultural literature." As Professor Emerita of Education at The Ohio State University, a position preceded by a professorship at the University of Massachusetts, Sims Bishop has focused her research, teaching, and writing on children's literature. In her award acceptance speech, she noted that her introduction to African American children's literature began in graduate school with suggestions made by Virginia Hamilton, who had an endowed chair at Wayne State University. Under Hamilton's tutelage, Sims Bishop began examining depictions of American middle-class families in children's literature.
Sims Bishop continued this examination in her book Shadow and Substance: Afro-American Experience in Contemporary Children's Fiction, which is considered a foundational text in children's literature and required reading for graduate studies in education. Published in 1982, the book examines African Americans' treatment in books intended for a white audience, books written for a multiracial audience consisting of Blacks and Whites, and books written for African Americans.
Her article titled "Mirrors, Windows, and Sliding Glass Doors" explored the importance of children seeing themselves reflected in books. She famously considers books to be "windows . . . [that] you can look through and see other worlds and see how they match up or don't match up to your own. But the sliding glass door allows you to enter that world as well. And so that's the reason that diversity needs to go both ways. It's not just children who have been underrepresented and marginalized who need these books. It's also the children who always find their mirrors in the books and, therefore, get an exaggerated sense of their self-worth and a false sense of what the world is like because it's becoming more colorful and diverse as time goes on (Sims Bishop).
Bibliography
Sims Bishop, Rudine. "Mirrors, Windows and Sliding Doors." YouTube, uploaded by Reading Rockets, 30 Jan. 2015, https://www.youtube.com/watch?v=_AAu58SNSyc. Accessed 15 Mar. 2021.
——-
Dr. Leslie Campbell Hime is manager of the Richland Public Library in Richland, Washington. She is an incoming ALA Councilor and a former chair of EMIERT and ALA's Diversity Research Grant Advisory Committee. She obtained her MLIS from the University of Arizona and PhD in English from Michigan State University.