Whether for sharing at Storytime, reading at home, or even discussing with a group of grown-ups, check out these fantastic and thought-provoking picture books about our world: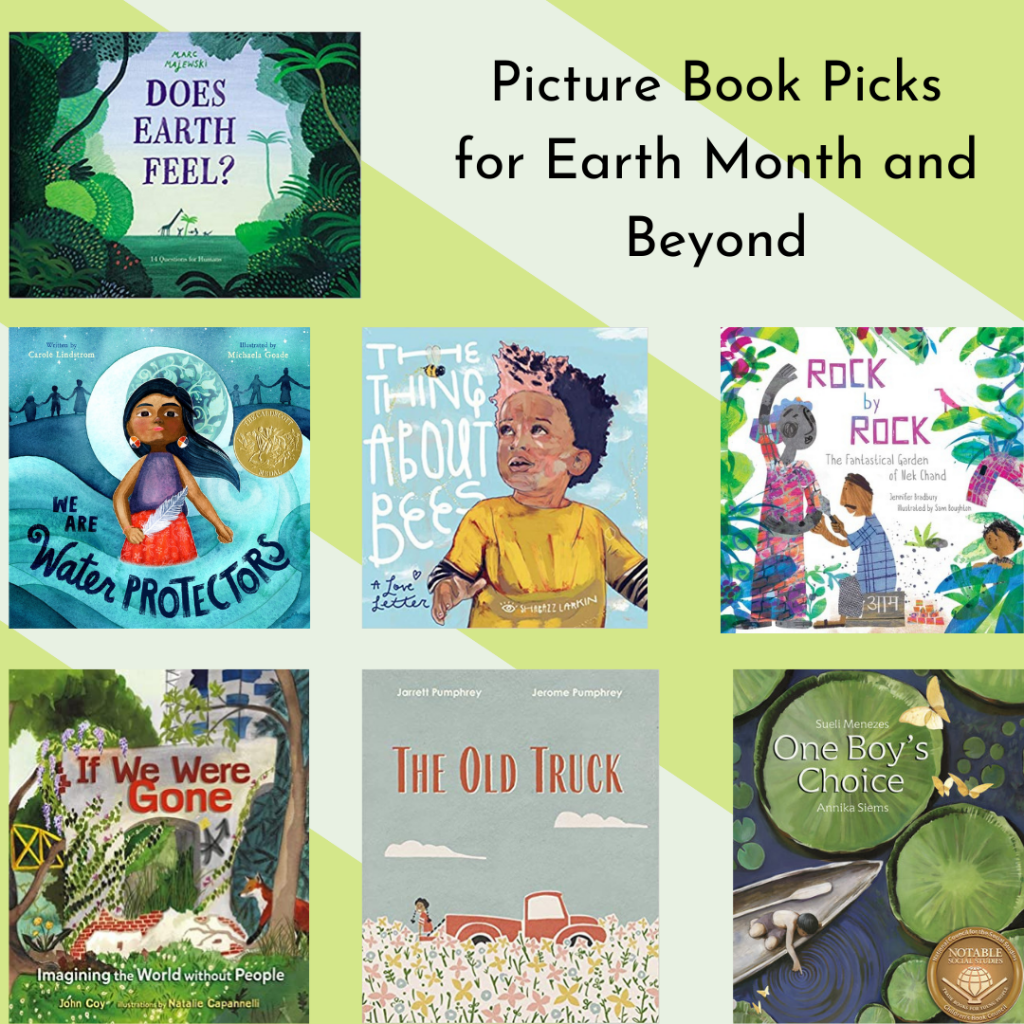 We Are Water Protectors by Carole Lindstrom — An Indigenous child reflects on the importance of water, the threats that water faces, and the activism her community is undertaking to protect their local water.
If We Were Gone: Imagining the World Without People by John Coy — Examines what might happen to Earth if people were no longer there.
One Boy's Choice: A Tale of the Amazons by Sueli Menezes — A boy must choose between impressing his friends and helping to protect an important part of the ecosystem.
The Old Truck by Jarrett Pumphrey and Jerome Pumphrey — After growing up on a farm where a trusty pickup truck helps complete many tasks, a Black girl becomes a farmer in her own right, and repairs the truck for many more years of use.
Does Earth Feel? by Marc Majewski — Fourteen questions inspire consideration of and empathy for the Earth.
The Thing About Bees Bees: A Love Letter by Shabazz Larkin — A Black father shares an ode to bees with his children, reflecting on how he once feared bees but has come to love their importance to the planet.
Rock by Rock: The Fantastical Garden of Nek Chand by Jennifer Bradbury — This picture book biography of Indian artist Nek Chand celebrates the transformation of discarded materials into new and beautiful purposes.