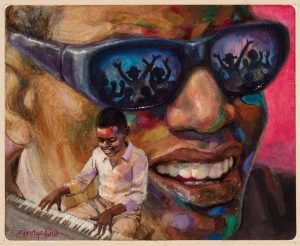 "The Coretta Scott King Book Awards Committee of the American Library Association (ALA)'s Ethnic & Multicultural Information Exchange Round Table (EMIERT) is excited to partner with the National Center for Children's Illustrated Literature (NCCIL) in presenting the art exhibition Our Voice: Celebrating the Coretta Scott King Illustrator Awards." – – Dr. Claudette S. McLinn, Chair, Coretta Scott King Book Awards Committee, 2017-2019.
This art exhibition, curated by the National Center for Children's Illustrated Literature (NCCIL) in Abilene, Texas, opens on February 8, 2018. NCCIL will be the first to host this extraordinary CSK art exhibition, the largest collection of Coretta Scott King (CSK) Illustrator Medal and Honor-winning art ever assembled.
The exhibition will be on display in the NCCIL Gallery in Abilene, TX, from February 8, 2018, through May 19, 2018. The exhibition will then tour nationally. As of this date, museums scheduled to display this exhibit include the Eric Carle Museum of Picture Book Art, Amherst, MA (October 2018 – January 2019); the Joslyn Museum of Art, Omaha, NE (April 2020 – July 20200 and the Upcountry History Museum, Greenville, SC (January 2021 – April 2021).
The Coretta Scott King Award and its association with the American Library Association originated in 1969. It came as the result of a discussion between two librarians,  Glyndon Flynt Greet and Mabel McKissick, and the publisher, John Carroll, at the American Library Association (ALA) Annual Conference in Atlantic City, New Jersey. The Coretta Scott King Book Awards are given annually to outstanding African American authors and illustrators of books for children and young adults that demonstrate an appreciation of African American culture and universal human values. The awards commemorate Dr. Martin Luther King, Jr.'s life and work and honor his wife, Mrs. Coretta Scott King, for her courage and determination to continue the work for peace and world brotherhood. The Coretta Scott King Book Awards will be celebrating its 50th anniversary in 2019.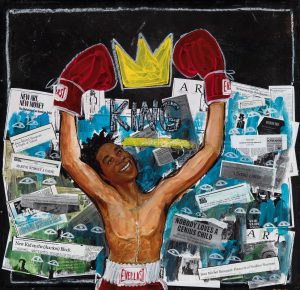 With this 50-year celebration retrospective, the NCCIL hopes not only to highlight these CSK Award-winning artists and the great art & literature in these award-winning books but also, as this show tours, to empower and inspire through these stories and their rich cultural legacy and heritage.
Participating artists in chronological order (at the time of this press release) include George Ford (recipient of the first CSK Illustrator Award conferred in 1974), Tom Feelings, Ashley Bryan, Jerry Pinkney, John Steptoe, Leo & Diane Dillon, Peter Magubane, Pat Cummings, Jan Spivey Gilchrist, Brian Pinkney, Kathleen Atkins Wilson, Faith Ringgold, Floyd Cooper, R. Gregory Christie, Christopher Myers, Bryan Collier,   E. B. Lewis, Javaka Steptoe, Shane Evans, Colin Bootman, Benny Andrews, James E. Ransome, Joe Sam, Synthia St. James, Michelle Wood, Charles R. Smith, Daniel Minter, Frank Morrison, Nancy Devard, Sean Qualls, Baba Diakité, and Reynold Ruffins.
About NCCIL:
Located in Abilene, Texas, the National Center for Children's Illustrated Literature collaborates with award-winning artists to produce high-quality exhibitions of their artwork that are distinctive and appealing to museum visitors of all ages. In addition to this unique artistic partnership, following its debut at the NCCIL gallery, each exhibition travels to museums, public libraries, and galleries nationwide. Please visit www.nccil.org for more information.
Post by Susan Polos
Susan Polos works as a school librarian in Bedford, NY. She is Chair of the CSK Book Awards Technology Committee.