In the 1980s, the Coretta Scott King Book Awards became an official ALA award as African American literature evolved and transformed the landscape of children's literature. The work of authors Walter Dean Myers and Virginia Hamilton, as well as that of illustrators Jerry Pinkney, John Steptoe, and Ashley Bryan, forever changed the face of children's literature. These literary giants claimed their rightful place by producing some of the best in children's literature. All have received multiple CSK Book Awards during this period that played a significant role in propelling their careers.
Walter Dean Myers
Walter Dean Myers, a pioneer of young adult fiction, won his first CSK Book Award for the groundbreaking Young Landlords in 1980. Myers captured two more CSK Author Award wins in 1985 for Motown and Didi: A Love Story and in 1989 for Fallen Angels, a Vietnam conflict saga. Some 80-plus titles later, Myers' books have stood the test of time as moving, tough stories for and about black male teens. Myers has won more CSK Book Awards than any other author, garnering five wins and six honors. He is the recipient of numerous other book awards. He also served as the National Ambassador for Young People's Literature, a post appointed by the Library of Congress. Most recently, he posthumously became the winner of ALSC's Children Literature Legacy Award.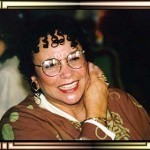 Virginia Hamilton
Virginia Hamilton had already ignited the children's book world by becoming the first African American author to win a Newbery Medal in 1975 for M. C. Higgins, the Great, for which she also won the National Book Award. In the eighties, her talent continued to soar, and she captured two CSK Book Awards, in 1983 for Sweet Whispers, Brother Rush, and in 1986 for The People Could Fly: American Black Folktales. The 1980s also brought Hamilton four CSK Honor book awards: The Magical Adventures of Pretty Pearl (1984), A Little Love (1985), Junius Over Far (1986), and Anthony Burns: The Defeat and Triumph of a Fugitive Slave (1989). Hamilton was one of the most distinguished authors of twentieth-century children's literature. She received nearly every award in the field during her 35-year career, including the Hans Christian Andersen Award and the MacArthur Fellowship, becoming the first author of books for youth to do so. In 2010 the Coretta Scott King–Virginia Hamilton Lifetime Achievement Award was named in her honor.

John Steptoe
John Steptoe was only 18-years-old when his first book, Stevie, received national attention in 1969. The eighties witnessed Steptoe winning two CSK Illustrator Awards: Mother Crocodile: An Amadou Tale from Senegal written by Rosa Guy in 1983, and Mufaro's Beautiful Daughters: an African Tale in 1988. He also won a CSK Illustrator Honor award in 1983 for All the Colors of the Race. Mufaro's Beautiful Daughters became his breakthrough book; the African tale is still widely used today, appearing on school reading lists and a favorite among storytellers. In his 20-year career, Steptoe illustrated 16 picture books, 12 of which he also wrote. With the permission of his family, the John Steptoe New Talent Award was established by the CSK Book Awards committee to affirm new talent and offer visibility to excellence in writing and/or illustration. The award has existed since 1995 but began bearing the Steptoe name in 1999.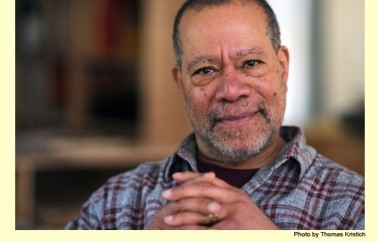 Jerry Pinkney
Jerry Pinkney's career as a book illustrator was launched at a critical time in African American children's literature evolution. When the Council on Interracial Books for Children (CIBC) was established, dedicated to integrating the content of children's books and also securing more African American writers and illustrators to create these books, Pinkney was there as a greeting card designer and creator of the first black stamps. His initial work with CIBC included book cover art and illustrations in fiction titles. Pinkney reviewed his first CSK nod in 1981 with an Illustrator Honor for Count on Your Fingers African Style. That was followed by three CSK Book Awards wins Mirandy and Brother Wind (1989), Half a Moon and One Whole Star (1987), and The Patchwork Quilt (1986). There is no doubt that the CSK Book Awards was instrumental in bringing visibility and recognition to his work. Pinkney's career now spans some fifty-plus years, and he has received numerous awards and honors. In 2010, he captured the Caldecott Medal for his adaption of the classic tale The Lion and the Mouse. He had previously won five Caldecott honors. With more than a hundred books to his credit, Pinkney has made an incredible contribution to the world of children's books and has helped advance multiculturalism and African American themes.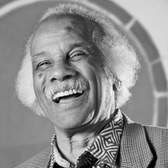 Ashley Bryan
Author and artist Ashley Bryan could be called the "grandfather'' of African American children's book illustrators because he has inspired many up-and-coming illustrators. In the 1980s, Bryan met his stride, his talent was revealed, and the CSK Book Awards acknowledged and rewarded his work. He received four CSK Illustrator Honors during the 1980s: Beat the Story Drum, Pum-Pum (1981), I'm Going to Sing: Black American Spirituals (1983), Lion and the Ostrich Chicks and Other African Folk Tales (1987), and What a Morning! The Christmas Story in Black Spirituals (1988). Bryan's remarkable career has spanned half a century, and he has published over 50 titles. Motivated by the black oral tradition, many of Bryan's books were influenced by African American spirituals and African folktales. He has been the recipient of the Coretta Scott King-Virginia Hamilton Lifetime Achievement Award and the Laura Ingalls Wilder/Legacy Award; he has been a May Hill Arbuthnot lecturer and the recipient of countless other awards and recognitions. It is gratifying to know that Bryan's legacy and his lifelong collection of letters, books, and artwork will be preserved at the University of Pennsylvania for generations to come.
As you can see, this vanguard of black children's book creators achieved literary success, bringing African American children's literature to the forefront and providing much needed diversity to children's literature.
Carolyn Garnes is Chair of the CSK Marketing Committee, past CSK Committee Chair 1990-1994, & CSK Book Awards Jury, 1987-1994.