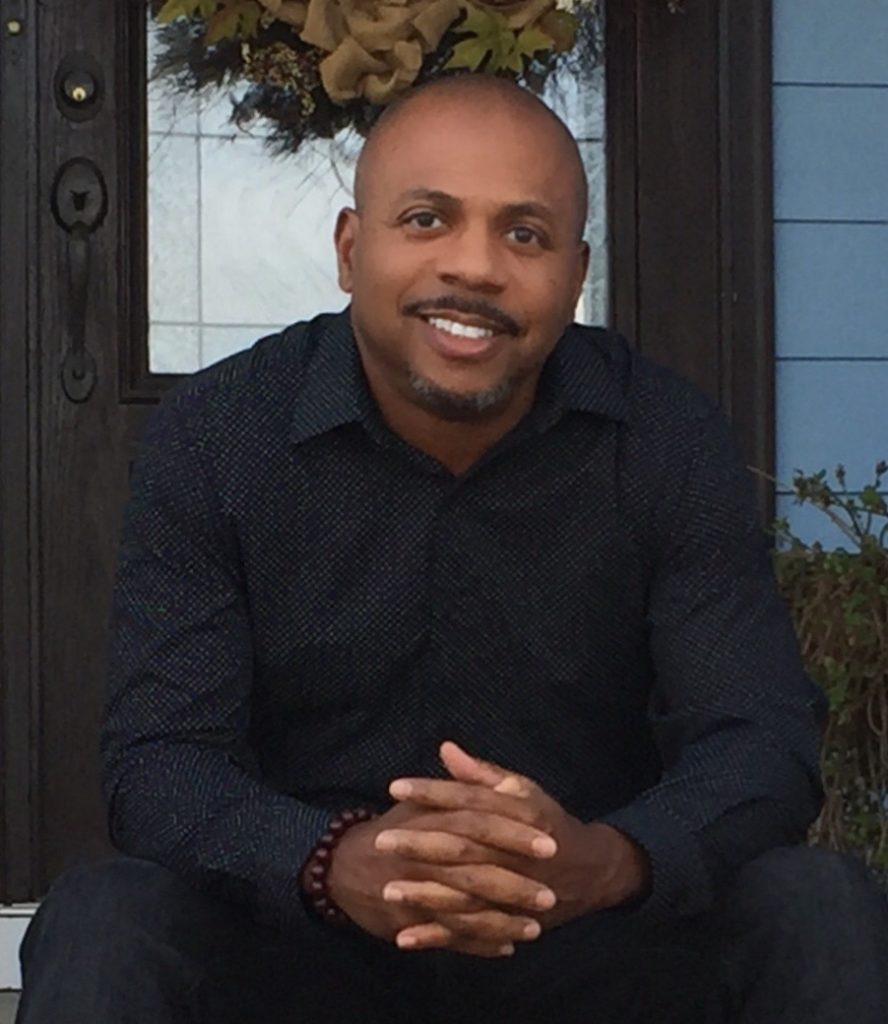 I had been excited about the Coretta Scott King Book Awards 50th Anniversary Gala since the day it was announced, but my stomach was filled with so many butterflies on Friday, June 21st, I thought they would lift me off the ground and out of Washington, DC. Waiting for the doors of the celebration to officially open at 6:30 p.m. was truly getting the best of me. These were not butterflies associated with anxiety, fear, doubt, or uncertainty, however, but butterflies of joy and anticipation. It reminded me of how I felt around Christmas Eve as a young child.
As I walked towards the carriage house entrance, I noticed a luxurious black car parked near the entrance. When I heard the car door close and people began to chatter, I looked over my shoulder out of curiosity and saw Dr. Carla Hayden, looking radiant in a black and fuchsia dress, standing next to the car. She smiled warmly as our eyes met, and I must admit I blushed. A minute later, while I was still in awe from seeing Dr. Hayden, Ashley Bryan was escorted by me and into the building. At that very moment, I knew June 21, 2019, would be an enchanting night.
When I entered the great hall, I was temporarily immobilized by the majestic staircases, floors, arches, lighting, dome, and more. Everything in sight, including the beautiful people surrounding me, was magnificent. Although I have been a librarian for more than 35 years and visited DC more times than I can count, I am a bit embarrassed to say I had not visited the Library of Congress. Of course, I expected it to be majestic, but what I saw and felt surpassed everything I had imagined – I felt as if I had taken a step back in time.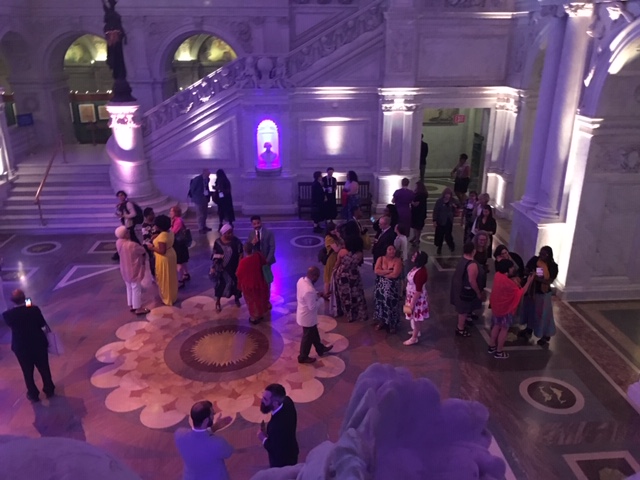 Seven o'clock was rapidly approaching, so everyone was ushered quickly to Coolidge Auditorium, where the gala took place. As I entered the auditorium, I immediately knew I was amongst my true tribe. Authors, illustrators, librarians, and many others sharing a common thread – an admiration for books for and about African American children, especially those with seals representing the Coretta Scott King Book Award on their covers. Saying the auditorium was filled with the crème de la crème is an understatement. As I walked down the aisle, James and Lesa Cline Ransome were in front of me, Christopher Myers was standing on my left, and George Ford was engaged in a lively conversation on my right. Adrenalin pumped vigorously as I finally took my seat. I glanced around before opening my program and saw amazing individuals like Kadir Nelson, Kekla Magoon, Jerry Pinkney, R. Gregory Christie, Sharon Flake, and Jason Reynolds. And, remember, this was before the event officially began.
As the lights dimmed and the eloquent voice of Andrea Davis Pinkney came over the microphone, the night of nights began, and, oh, what a night it was. The program included a heartfelt welcome from Dr. Carla Hayden, the spectacular voice of Jewell Booker, the presentation of the astonishing commemorative painting of Mrs. Coretta Scott King by Kadir Nelson, poetry written especially for this 50th Celebration delivered by Kwame Alexander and accompanied by guitarist Randy Preston, and inspirational remarks by Jacqueline Woodson, National Ambassador for Young People's Literature. What a powerful lineup. And to close the program, "Dream for Tomorrow," a piece choreographed by Dobbin Pinkney, and performed by Dobbin and a troupe of gifted dancers. And yes, Dobbin is a member of the amazing Pinkney family – a family that will never stop astonishing us with their talents!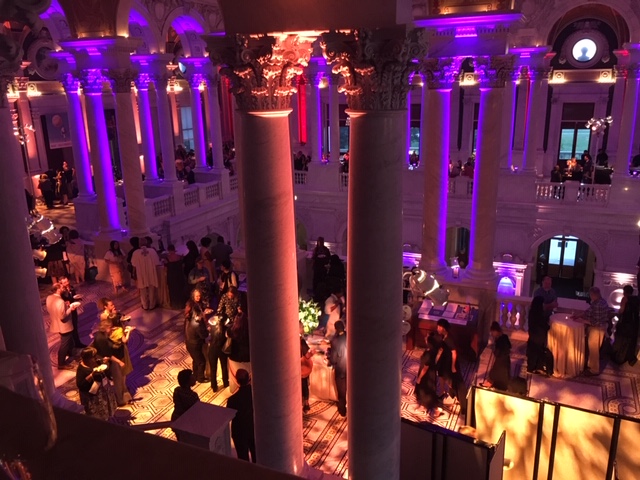 The gala concluded with a reception filled with food, champagne, and lively conversation. Unity and love radiated throughout the great hall. Love for both children's literature and for humanity – how could you not feel its presence? I proudly rode that wave of unity and love as I greeted and chatted with Rita Williams Garcia, Angie Thomas, Sharon Draper, Ekua Holmes, and the legendary Eloise Greenfield. In addition to some of the world's greatest children's authors and illustrators, I had the pleasure of seeing Fran Ware (Chair of the CSK Book Awards Committee when I joined the committee in 2005), Dr. Carole McCollough (Chair of my first CSK jury), and Satia Orange (former Director of OLOS). My heart swelled with joy as I conversed with these three amazing women who influenced me over the past 15 years more than they can ever imagine.
When the gala ended, I exchanged warm goodbyes, descended one of the majestic stairwells, called for a car, and returned to my hotel room with intentions to shower and go directly to bed. Showering was easy but going to bed was more difficult than I imagined. Although I was exhausted, memories of the spectacular evening flooded my mind in waves too strong to allow me to retire for the evening. For me, the Coretta Scott King Book Awards 50th Anniversary Gala was a moving, almost spiritual, event of a lifetime. Undoubtedly, a night of enchantment.
Alan R. Bailey is the 2019-2021 Chair of the Coretta Scott King Book Awards Committee, He is a Professor at East Carolina University, Greenville, NC.