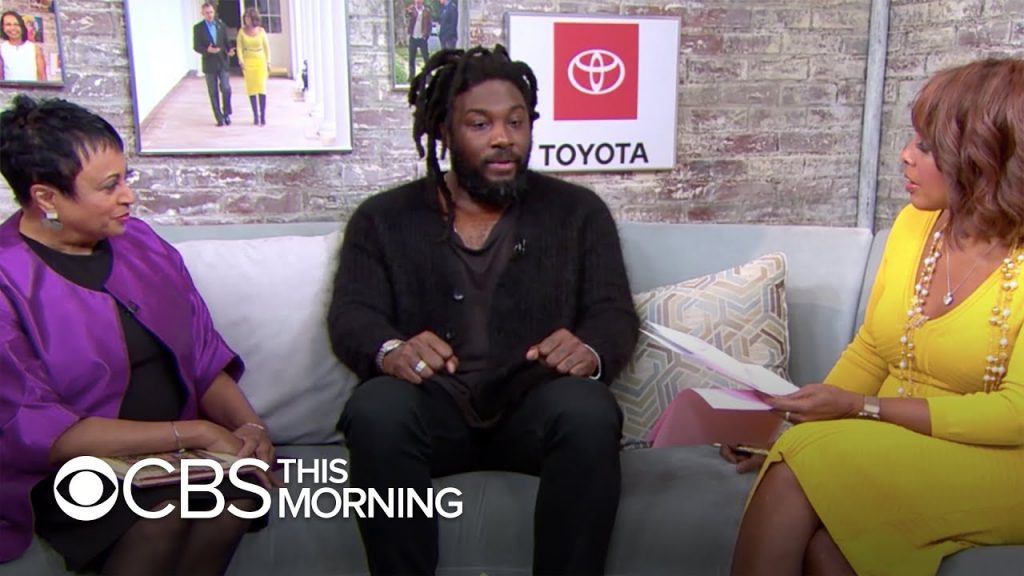 CSK Award-winning author Jason Reynolds was recently named the Library of Congress' 2020-2021 National Ambassador for Young People's Literature. Not only will Mr. Reynolds be showcasing his works but also inspiring a love of reading. As ambassador, he will travel the United States, with help of StoryCorps, to meet and interview young people. These recordings will be added to the American Folklife Center at the Library of Congress.
When interviewed by CBS' Gayle King, Mr. Reynolds said, "With reading, it's about giving [youth] things they want and need and showing up for them to make it real." Further, he spoke of elements of a book and hooks used to entice readers. Mr. Reynolds discussed reading his first book cover to cover at age seventeen and a half because Richard Wright's Black Boy reeled him in on the second page. 
See the interview with Carla Hayden and Jason Reynolds with Gayle King on CBS This Morning.
Mr. Reynolds' inauguration ceremony at the Library of Congress can be found here.
The ambassador program was established in 2008 through the LoC's Every Child a Reader program to highlight lifelong literacy and education in the lives of young people.
The CSK Book Awards committee would like to take this opportunity to officially offer our congratulations. This accolade is huge!

_________

Claudette Mayne is a librarian with the Toronto Public Library. Her experience includes working in Outreach, Children, Digital Innovation and Accessibility Services.