The two decades prior to the 1990s firmly established the Coretta Scott King Book Awards as exemplary and essential among its earlier created counterparts. During the 1990s, incredibly talented authors and illustrators such as Angela Johnson, Sharon Draper, Sharon Flake, James Ransome, Tom Feelings, Javaka Steptoe, and Patricia and Fredrick McKissack received award recognition and honors for their outstanding written works and exceptional illustrations celebrating and showcasing the remarkable culture and history of African Americans.

Patricia and Fredrick McKissack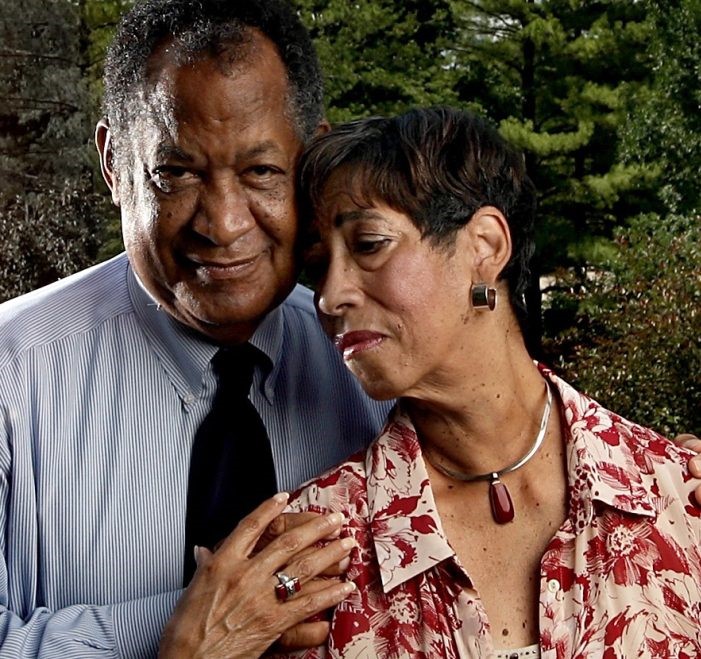 At the start of the decade, literary couple extraordinaire Patricia and Fredrick McKissack won the 1990 CSK Author Award for A Long Hard Journey: The Story of the Pullman Porter. This title recounted the true story of the powerful union effort and victory of African American Pullman porters known as the Brotherhood of Sleeping Car Porters as they ultimately became the first major Black labor union admitted to the American Federation of Labor (AFL) in 1925.
The McKissacks were inspired to write African and African American stories and make history come alive for children to introduce them to the greatness exhibited and pain endured by such extraordinary people. They aimed to provide stories that deeply resonated with young people in a way they could understand, internalize, and connect with emotionally. This literary power couple co-wrote more than 50 books, with Fred serving as the primary researcher and Patricia writing the text. They attributed their continued success to constant communication and conferring with one another throughout the writing process.
In 1993, the McKissacks won a CSK Honor Book designation for Sojourner Truth: Ain't I a Woman? This biographical account told the story of Sojourner Truth, an African American female activist, abolitionist, and preacher who dedicated her life to the cause for African American and women's equal rights.
Writing numerous books herself, in 1993, Patricia McKissack received the CSK Author Award for what has been considered her most notable work, The Dark Thirty: Southern Tales of the Supernatural. This compilation of nine stories and a poem was written from her childhood memories when the half-hour before nightfall was considered the dark thirty. This award-winning title was illustrated by Brian Pinkney, who also won the CSK Illustrator Award for Sukey and the Mermaid in the same year.
Teaming up again, two years later, Fred and Patricia won their second CSK Author Award in 1995 for Christmas in the Big House, Christmas in the Quarters. This historical story described the contrast between the slaveholder and the enslaved as they prepared the Big House for the Christmas holiday on a Virginia plantation in the 1850s while also revealing the triumphant spirit of a people, who, despite oppression, find a way to prepare their humble yet heart-filled living quarters for the "Big Times." That same year, the couple received another CSK Honor Book recognition for Black Diamond: The Story of the Negro Baseball Leagues. In this non-fiction book, they share the history of the Negro League Baseball and pay homage to the legendary players whose perseverance and enduring spirit paved the way for others to follow.
Honoring their illustrious careers and unforgettable contributions to African American children's literature, the McKissack's were awarded the prestigious Virginia Hamilton Award for Lifetime Achievement in 2014, shortly after Fred's death a year earlier. After what can only be regarded as a remarkable literary ride of more than 40 years, Patricia McKissack died in 2017. Her final picture book, What is Given from the Heart, an endearing tale about the priceless act of giving, was posthumously published in 2019.

Tom Feelings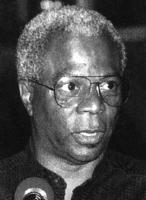 In 1994 Tom Feelings received the CSK Illustrator Award for Soul Looks Back in Wonder. Throughout his multi-dimensional artistic and literary career, Feelings created as a painter, sculptor, cartoonist, illustrator, and author whose work visually exuded the uplifting mantra, "Black is Beautiful," which evoked pride and respect from people of African descent while commanding awe and appreciation from fans all over the world.
Just two years later, Feelings was again awarded the CSK Illustrator Award in 1996 for his breathtaking picture book The Middle Passage: White Ships, Black Cargo. The arresting illustrations visually tell the harrowing and tragic story of the forced journey of Africans to the Americas during the Trans-Atlantic Slave Trade. Once asked who he was and what he did, Feelings responded that he was an African born in America and a visual storyteller producing art rooted in African culture, informed by the African American experience and reflecting and interpreting the lives and experiences of the people who gave him life. After more than four decades of fulfilling his mission to encourage and inspire Black children to know and love their beauty in every way. Tom Feelings died in 2003.
Angela Johnson
Angela Johnson's first CSK Book Award recognition came in 1991 when she received a CSK Honor for her book When I Am Old with You. This lovely story features a small African American boy and his grandfather, who share happiness and family ties that transcend generational differences.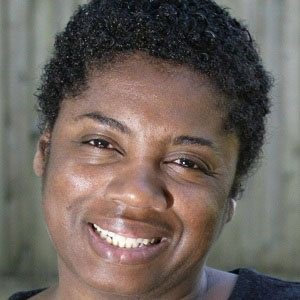 Like Tom Feelings, who was recognized for his artistic talent by the CSK Book Awards in 1994, Angela Johnson won the CSK Author Award, in the same year, for her book Toning the Sweep. In this poignant novel, the lives of three generations of African American women, 14-year-old Emily, her mother, and grandmother (who is dying of cancer), are chronicled as each holds their own separate truths that are ultimately revealed to the others.
Fairly new on the literary scene in the early 1990s, Johnson's acclaim quickly grew as young readers, fellow authors, and book reviewers marveled at her rare and resonant writing style, which captured her audience with relevant stories that spoke to children and older youth. Her goal was, and still is, to write books filled with characters who come alive and stick with the reader far after the story has ended.
Johnson closed out the decade by earning her second CSK Author Award in 1999 for her book, Heaven. In this story, the main character Marley's world is turned upside down when she learns that she is not the biological daughter or the parents who raised her and must come to terms with what it truly means to be someone's family. In 1999 she also received a CSK Honor for her book, The Other Side: Shorter Poems.
Five years later, Johnson won her third CSK Author Award in 2004 for her novel, The First Part Last, and the prequel to Heaven. This novel offers an alternating before and after perspective inside the life of 16-year-old Bobby, a new father, raising his daughter as a single parent.
Impressed with an admiring reader and aspiring writer, Elizabeth Acevedo, Johnson dedicated the novel to Miss Acevedo and her 1999-2000 sixth grade class. Fast forward almost 20 years later, and it is as if the nod in recognition of the writer's emerging talent and Johnson's intuitive foresight, coupled with her own literary and poetic prowess, added fuel to Acevedo, who, in 2018, skyrocketed to even higher heights of recognition and respect by winning the coveted National Book Award, and the Globe-Horn Book Award for her book The Poet X. The novel-in-verse also won the 2019 Pura Belpre and Printz Awards. Fondly recalling the importance of being regarded and the impact Johnson's book dedication had on her, Acevedo noted it as the first time she'd ever seen her name in print.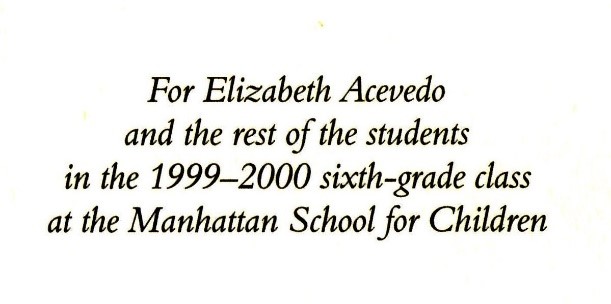 Angela Johnson has been named a MacArthur Foundation fellow and Genius Grant recipient among her vast career accomplishments. This rare honor is given to a select few considered exceptionally talented in their creative endeavors and comes with a hefty $500,000 prize. Over the years, Johnson has received the Ezra Jack Keats New Writer Award, the Printz Award, and the Virginia Hamilton Conference on Multicultural Literature for Youth's Literary Award. She has written over 40 picture books, poetry, short stories, and young adult novels to date.
Please read Part Two featuring Sharon Draper, Sharon Flake, James Ransome, and Javaka Steptoe.
Nichole Lynn Shabazz is a Media and Educational Technology Specialist for Fulton County Schools in Atlanta, Georgia. Her forthcoming book, Engaging Boys of Color at the Library: Proven Strategies for Reading Achievement (ABC-CLIO, Libraries Unlimited), was published January 31, 2021. She is a member of the CSK Marketing Committee.