By the mid-1990s, the CSK Book Awards was on solid ground and fully positioned to recognize and reward the new African American children's and young adult literary talent emerging, as well as those already on the path of excellence. From 1995 and on through the remainder of the decade, the CSK Book Awards journeyed full-steam ahead, bringing extraordinary authors and illustrators along for the glorious ride.
James E. Ransome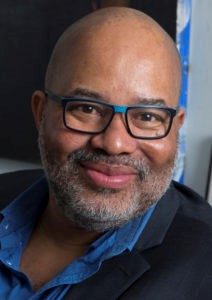 Illustrator James E. Ransome is second to none in his visual creations that superbly depict all manner of African American history, life, and culture. In 1995, he received the CSK Illustrator Award for his artistic contribution to the picture book The Creation.
Ransome's greatest award-winning picture books include Sweet Clara and the Freedom Quilt, Visiting Day, and 1994 CSK Honor Book Uncle Jed's Barbershop. In recognition of his extraordinary artistic ability, The Children's Book Council named Ransome one of 75 authors and illustrators everyone should know in 1994.
Often Ransome teams up with his talented wife, author Lesa Cline-Ransome. Together the two had produced several noteworthy titles, including their latest highly praised picture book, Before She Was Harriet, which tells of the many names and roles Harriet Tubman had throughout her life in a reverse chronology.  Ransome received his second CSK Illustrator Award. for this work in 2018.

Sharon Draper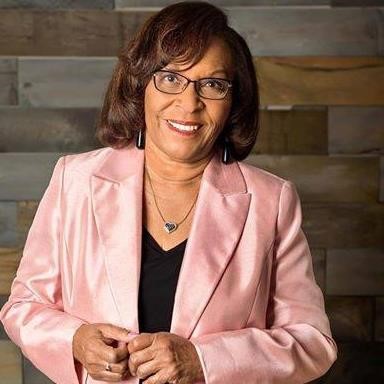 1995 was a ground-breaking year for new young adult author Sharon Draper, who quickly gained national recognition and regard when she emerged as the inaugural recipient of the CSK John Steptoe Award for Outstanding New Talent for her riveting first novel, Tears of a Tiger. After a successful career as an educator and the state of Ohio's Teacher of the Year, Draper would win four more CSK Author Awards and Honors during her notable literary career.
Tears of a Tiger takes the reader along for the ride into the life of Andy, an African American teen who struggles to cope and accept the alcohol-related death of his best friend, whose life was cut short in a terrible car accident while he was behind the wheel.  Using letters, journal writing, and class assignments or activities to organize and advance the novel, Draper aptly draws on school experiences relatable to young adults and helps them understand and empathize with several of the book's characters.
Fellow educators have frequently marveled over the book's ability to compel youth who had never finished a novel before to read Tears of a Tiger in its entirety. Tears of a Tiger was also honored as an ALA Best Book for Young Adults, recognized as one of the best books of the year by the Children's Book Council and named Best of the Best by VOYA and the American Library Association, as one of the top 100 books for young adults. It is the first book in what would later become the Hazelwood High trilogy. It was followed by Forged by Fire, a winner of the CSK Author Award in 1997, then Darkness Before Dawn in 2001.
In Forged by Fire, Draper provides an unfortunate yet authentic account of the life of African American teenager and basketball player Gerald as he tries to handle his tough home life and protect his younger sister and himself from the inattention and neglect experienced by their emotionally absent mother and the mental and physical torment endured at the hands of his abusive step-father.
Continuing to amass literary accolades and accomplishments, Draper received three more CSK Awards within a four-year span.  In 2004 her book, The Battle of Jericho, was selected as a CSK Honor Book; it gives the reader a raw look into the often-ignored topic of hazing and succumbing to peer pressure based on the desire to be accepted at all costs.
In 2007 Draper again won a CSK Author Award for Copper Sun. This emotion-filled and gut-wrenching historical fiction story details the horrific circumstances of the Transatlantic Slave Trade and the resulting harsh plantation life in America from the perspective of 15-year-old Amari, an enslaved Ashanti girl who, in the face of seemingly insurmountable odds, demonstrates fortitude, inventiveness, and hope for a better future.  Copper Sun was also named one of the Top Ten Historical Fiction Books for Youth by Booklist, nominated for the 2007 NAACP Image Award for Literature, and listed as a New York Times Bestseller.
A year later, Draper's novel November Blues was chosen as a CSK Honor Book in 2008. It is the second novel in the Jericho trilogy, ending with Just Another Hero, published in 2009.  November Blues was also featured on the 2008 New York Public Library Best Books for the Teen Age list. This story allows the reader to peer into the crisis-filled life of November, a teenager grieving the recent death of her boyfriend due to a high school hazing event gone terribly wrong. Matters are made worse when she soon learns that she is pregnant with his child and must decide on the best path forward as an expectant mother and high school student grappling with the unexpected consequences of life-altering, split-second choices that deeply affect her and the people she loves and cares for.
Out of my Mind, published in 2010, is considered by many to be Draper's most well-written and received work thus far. The book remained on the New York Times Bestseller list for nearly two years, translated into 20 languages, and selected to 32 state reading lists.
In 2015 the American Library Association honored Draper as the recipient of the Margaret A. Edwards Award for lifetime literary achievement. Acknowledging her interconnected relationship with reading, writing, and teaching, the author has shared that she learned to dream through reading, create dreams through writing, and develop dreamers through teaching.  
Draper's latest book, Blended, was published in 2018 and deals with issues of divorce, racism, and blended families from the perspective of Isabella, a bi-racial preteen. Draper continues to skillfully ignite and engage a diverse body of youth and young adult readers with her appealing, realistic, and thought-provoking storylines and writing style.

Javaka Steptoe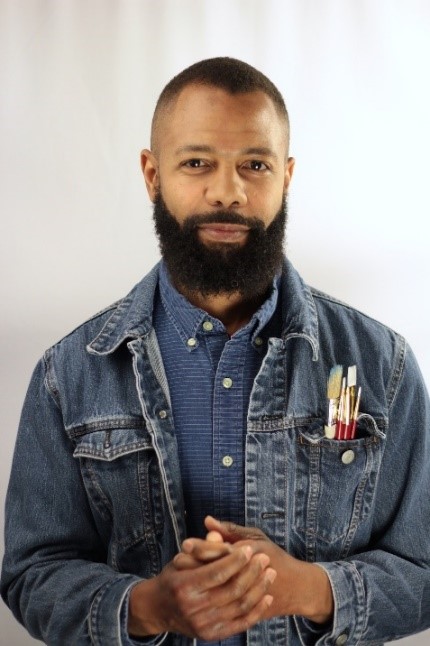 Javaka Steptoe, the phenomenal son of the literary groundbreaker and CSK New Talent Award eponym John Steptoe, is as eclectic and unique an artist and author as his name suggests. In 1998 he was the recipient of the CSK Illustrator Award for his first book, In Daddy's Arms I Am Tall:  African Americans Celebrating Fathers, and dedicated it to the memory of his own father. This beautifully illustrated book celebrates the majesty and splendor of African American fathers through poetry (one he contributed, titled "Seeds," was written in homage to his father) and an African proverb. In Daddy's Arms I Am Tall was an ALA Notable Children's Book selection and received a nomination for Outstanding Children's Literature Work at the 1998 NAACP Image Awards.
Almost 20 years later, Steptoe was once again recognized and rewarded for his dual talent as an illustrator and author when he received the CSK Author Award in 2017 for his picture book biography, Radiant Child: The Story of Young Artist Jean-Michel Basquiat. In Radiant Child, Steptoe writes the sometimes complicated yet ever remarkable life story of the young, gifted, and Black visual artist Basquiat, with compassion and dignity that helps lessen the sadness the reader cannot help but feel for the loss of a rare genius, gone too soon.  His words, coupled with the colorful and captivating collages that comprise the book's illustrations, make this work an artistic and literary masterpiece, bar none. Adding to his professional success that year, Steptoe also received the Caldecott Medal for the most distinguished American picture book for children.
Regarding his use of collage as a frequent art form, Steptoe once declared it a means of survival. From his perspective, this hodge-podge artistic method is analogous to how Black people have survived 400 years of oppression and taken the scraps life has thrown them and fashioned them into art.

Sharon Flake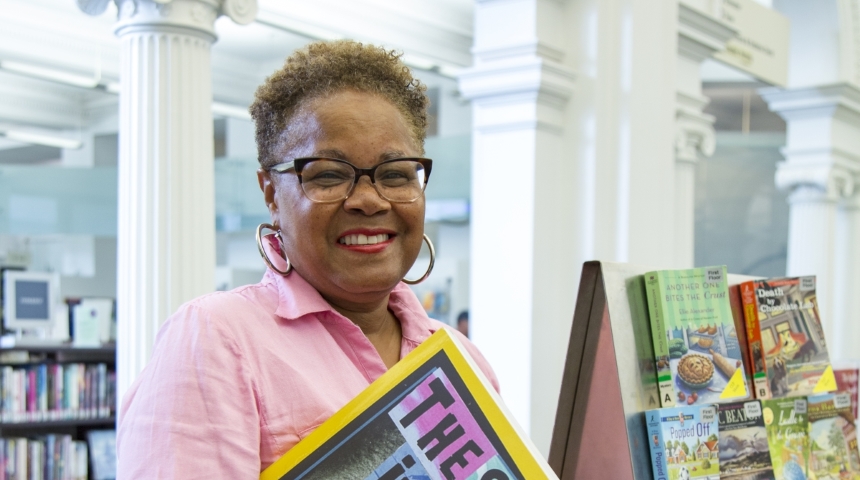 Rounding out the 1990s CSK Book Award recipients is none other than children and youth author Sharon Flake, who in 1999 burst onto the literary scene as the last of only three recipients of the CSK John Steptoe Award for New Talent during the 10-year span. In that year, Flake was recognized and rewarded for her highly acclaimed book The Skin I'm In, which featured the headshot of a dark-skinned beauty on the cover that captivated and commanded the attention of countless readers in the United States and internationally.  Possessing its own literary brand of Black Girl Magic, The Skin I'm In tells the all-too-familiar story of Maleeka, a 13-year-old middle school student who suffers from low self-esteem because of her dark skin and profound sadness due to the sudden death of her father.  With the aid of an unexpected ally, Maleeka ultimately develops the strength to battle and defeat the internal and external foes she faces to finally be content in her own skin. Written in a culturally relevant and realistic style that speaks the language of so many Black youths globally, the book was a compelling force that sparked important conversations about race and demanded that attention be paid to the deleterious effects of racism and colorism in our contemporary culture. In 2018, The Skin I'm In celebrated its 20th Anniversary, including a foreword written by Jason Reynolds. With well over one million copies in print and translated into several languages, this powerful work has withstood the literary test of time and promises to forge ahead in popularity and praise for many more decades to come.
In recognition of her incredible ability to reach active and reluctant young readers alike through her engaging, keeping-it-real writing style, Flake received a CSK Book Honor in 2002 for Money Hungry, which takes the reader on the journey of a teenage girl's challenges to overcome the cyclical poverty her family has endured for generations. Who Am I Without Him: Short Story Collection about Girls and Boys in Their Lives earned Flake her second CSK Honor in 2005; this book recounts a variety of social, emotional, and physical entanglements and experiences endured by girls facing real-life relationship challenges and struggles.
Sharon Flake's literary repertoire includes eight novels, a short story collection, and a children's picture book.  Her written works continue to receive numerous awards, honors, and recognition for their literary merit and distinguished style.
Without question, the 1990s was a decade bursting with new and established African American literary notables, as evidenced by the bestowing of more than 30 prized CSK Author, Illustrator, and Honor Awards during this time period. Many first-time and relatively new award recipients in the 1990s received additional CSK Book Awards in later years, as well as other book awards and recognitions.
Regarded as the gold standard for annually evaluating the best in African American children's and young adult literature created by a cadre of exceptionally talented African American authors or illustrators, the CSK Book Awards is unparalleled in acknowledging literary works that demonstrate an appreciation of African American culture and universal human values.  Growing increasingly stronger in its reputation for identifying, recognizing, and showcasing the meritorious contributions of emerging and existing talent, the CSK Book Awards firmly established its distinctive place among other literary award programs during the 1990s.
For a printable list of all the CSK winners to date, with a thumbnail image of each book cover, visit https://aalbc.com/books/csk-list.php.

Nichole Lynn Shabazz is a Media and Educational Technology Specialist for Fulton County Schools in Atlanta, Georgia. Her forthcoming book, Engaging Boys of Color at the Library:  Proven Strategies for Reading Achievement (ABC-CLIO, Libraries Unlimited), was published January 31, 2021.  She is a member of the CSK Marketing Committee.