The 2000s were a decade of change: a new decade, a new century, and a new millennium. A time when our nation experienced the consequences of a horrifying tragedy: the terrorist attacks on September 11, 2001, but also a time that fortunately ended on a joyful note when many children across the country saw themselves represented in our nation's highest political office for the first time with the election of the first African American President, Barack Obama. This decade also witnessed the Coretta Scott King Books Awards continuing to shine its light on numerous prominent authors and illustrators. In the 2000s, the CSK Book Award was given to its first Nobel Prize winner, Toni Morrison, 2005 CSK Author Winner for Remember: The Journey to School Integration. Jerry Pinkney won an additional CSK Illustrator Winner Award in 2002 for Goin' Someplace Special and was awarded a CSK Illustrator Honor two more times, in 2005 for God Bless the Child and in 2009 for The Moon Over Star. Ashley Bryan added two more CSK Illustrator Winner Awards to his mantle, in 2004 for Beautiful Blackbird and 2008 for Let It Shine. Mildred D. Taylor won her final CSK Author Award in 2002 for The Land.
Perhaps most significantly, this was the decade where two prominent illustrators made a splash in the children's publishing world and made a huge impact on the Coretta Scott King Book Award community. Kadir Nelson and Bryan Collier received numerous honors and awards for their work through art and the written word for celebrating many prominent African Americans in history while also illuminating lesser-known yet equally important stories.
Bryan Collier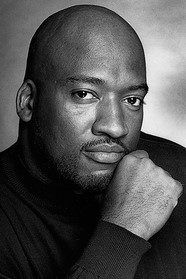 Born in Maryland in 1967 as the youngest of six children, Bryan was always an artistic child. With a mother who worked as a teacher, Bryan was always surrounded by books and was primarily drawn to the art in picture books. He remembers reading The Snowy Day by Ezra Jack Keats and Harold and the Purple Crayon and becoming fascinated by the illustrations and the joy they conveyed. This led him to attend art school at Pratt Institute in New York, where his signature watercolor and collage pieces attracted the attention of children's book publishers. Of his nine CSK winner and honor awards, five of them were awarded in the 2000s. He has won more CSK awards than any other illustrator.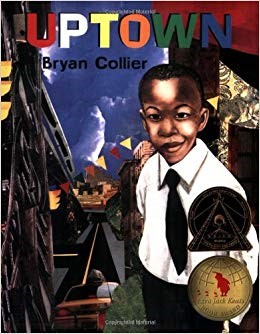 In 2001, Bryan was awarded his first CSK Illustrator Winner Award for Uptown, which he also wrote. Uptown celebrates Harlem, the historic African American New York City neighborhood that has been the home of Black intellectuals, poets, and activists. This thriving community, seen through the eyes of a young boy, allows the reader to feel the vibrant nature of the neighborhood and its people through everyday life experiences. From basketball courts and brownstones to the Apollo Theater and the jazz stylings of Duke Ellington, Bryan's artwork effectively conveys the joy and sometimes struggles of this community.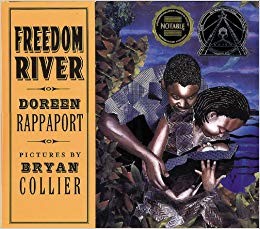 That same year, Collier was awarded a CSK Illustrator Honor for Freedom River, written by Doreen Rappaport. A story that highlights the little-known tale of John Parker, an African-American man who bought his freedom from slavery and devoted his life afterward to helping hundreds of people escape slavery through the dangerous Underground Railroad. Unlike Uptown, where Bryan's art conveys joy and effusion, the art in Freedom River conveys the fear and terror experienced by those trying to escape to a better life. In his collage work, Bryan's use of deep blues and blacks accentuates the emotions and the treacherous path that many had to experience to achieve their basic human right of freedom.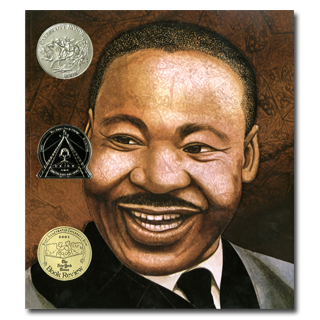 In 2002, Bryan won his second CSK Illustrator Honor and his third CSK Book Award overall for his work in Martin's Big Words, a picture book biography about minister and civil rights activist, Dr. Martin Luther King Jr. Working again with Doreen Rappaport, Collier achieved an accessible look at the complicated life of one of modern history's most famous people. Dr. King was a Baptist minister; many of Bryan's illustrations effectively juxtapose light against the stained glass windows endpapers, revealing King's majestic serenity. A young boy features prominently throughout these illustrations, providing young readers with a gateway into the life of this distinguished man and his activism, making this book stand above other MLK, Jr., biographies for children. For his artistic achievement in this work, Bryan was awarded the first of his four Caldecott Honors.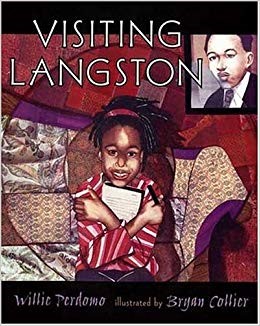 The following year (2003), Bryan won his third Illustrator Honor and fourth CSK award overall for Visiting Langston. Collaborating with acclaimed poet Willie Perdomo, Bryan showcases the joy of Langston Hughes and his work by telling the story of a young girl who is excited about the thought of going to Langston Hughes's house in NYC (which is still open and operational today) with her father. The appreciation for Hughes's work resonates through his complex art that, at times, incorporates Perdomo's words in the illustrations. In one particularly breathtaking spread, the young girl sees the highest peak of Hughes's home drenched in light reminiscent of light shining through the window of a church.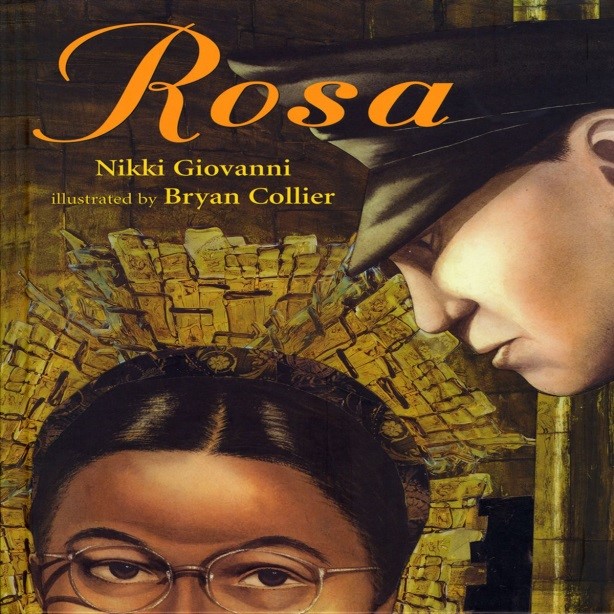 In 2006, Collier received his second CSK Illustrator Award and fifth CSK award overall for his larger-than-life work in Rosa. Joining forces with legendary poet Nikki Giovanni, Collier illustrates the story of Rosa Parks, an ordinary woman who did something extraordinary by taking a stand. What makes this story tower over the mountain of titles about Ms. Parks is the breathtaking artwork from Bryan. Not only do the illustrations complement the text, but they also extend the text with his glorious signature use of color and light. Murky greens and grays convey the hot, hazy Alabama heat while bright beacons of light shine on Rosa throughout her journey. The illustration on the front cover is the pièce de résistance of this fine work. The tall white police officer stands menacingly over Rosa while her bright eyes convey her courage, her fear, and her determination to stand up (or, in her case, sit down) for what is right. In the background, Rosa is surrounded by what looks like a halo. This stunning work gave Bryan his second of four Caldecott Honors.
Kadir Nelson
"I feel that art's highest function is that of a mirror, reflecting the innermost beauty and divinity of the human spirit, and is most effective when it calls the viewer to remember one's highest self. I choose subject matter that has emotional and spiritual resonance and focuses on the journey of the hero as it relates to the personal and collective stories of people." – Kadir Nelson, author website.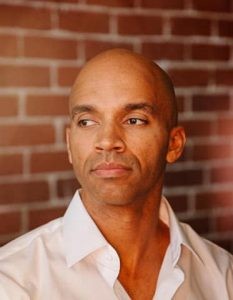 Kadir Nelson was born in Maryland in 1974. He has always been drawn to art and the techniques behind the art. His uncle was a well-known artist who took Kadir under his wing and nurtured his artistic gifts. His work earned him a spot at Pratt Institute in New York (which Bryan Collier also attended.) Since his graduation in 1996, his work has been in constant demand and has attracted the attention of several children's book publishers. Kadir Nelson has spent his career showcasing and highlighting African-American culture and history. Kadir Nelson has nine CSK awards, including two Author Awards, two Illustrator Awards, and five Illustrator Honors for his work. Five of these awards were given during the 2000s.
In 2004, Kadir won his first CSK Book Illustrator Honor for Thunder Rose, a tall tale featuring a young African American girl with a can-do attitude and the ability to help out those around her. Rose is born during a thunderstorm and controls the lightning as it zig-zags across the deep dark night sky, portrayed to chilling effect in a double-page spread. Kadir illustrates Rose almost always from below to convey her height but also to show how her mighty presence can fill a room. The cover image portrays Rose decked out in country-western gear as she oozes confidence and relatability, looking upon the young reader with a smirk.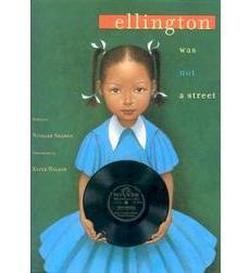 A year later, Kadir won his first CSK Illustrator Award for Ellington Is Not A Street, an adaptation of Ntozake Shange's poem "Mood Indigo." This poem is a snapshot of young Shange's experiences with many prominent African-American writers, thinkers, and activists as they made appearances in her father's home. In this work, Nelson perfects his oil painting portraits of legendary African-Americans, including W.E.B. DuBois, Paul Robeson, and Duke Ellington, to name a few. These portraits would become a signature part of his work. The respect Kadir has for these people shines through as each person's personality leaps off the page, giving the young reader a strong sense of who these people are and how important they are.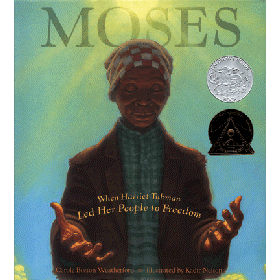 Moses: When Harriet Tubman Led Her People to Freedom, Nelson's collaboration with Carole Boston Weatherford in 2007 earned Kadir his second Illustrator Award. This tribute to the prominent abolitionist and Underground Railroad leader is overflowing with esteem for its subject. Nelson's dramatic signature portrait is on full display on the cover that not only displays his regard for his subject but also conveys the deep connection that Tubman had to God and her religious beliefs. Nelson showcases the admiration that the people who relied on Tubman's help had for her, as shown in dramatic double-page spreads throughout. This exquisite work earned Kadir his first Caldecott Honor.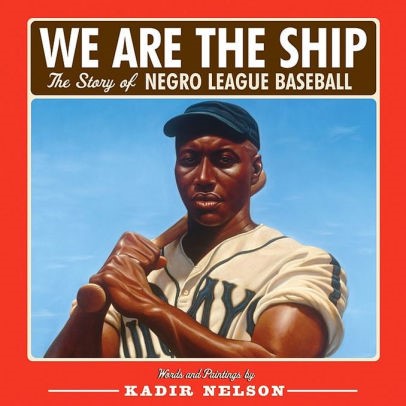 In 2009, Kadir Nelson made history with We Are the Ship: The Story of Negro League Baseball. The first book he wrote and illustrated earned him his first CSK Author Award, third Illustrator Honor Award, and fourth and fifth wins overall. These wins made Kadir the first person to win both a CSK Author Award and a CSK Illustrator Award. In this retelling of the history of Negro League Baseball, Kadir's deep regard for his subjects bursts from the page through both words and pictures. Told through his signature oil paint portraits, Kadir makes an everyman baseball player look like a head of state. The perspectives of many of these portraits are shown from below or straight on, making this an awe-inspiring experience for young readers. Readers will smell the dusty fields where the teams played and feel the hard wooden benches they sat on while experiencing all nine innings of Kadir's delicate yet powerful prose.
These two artists, Bryan Collier and Kadir Nelson, represent some of the greatest talents to earn CSK Awards. Since the 2000s, they have continued to work steadily and have collected more awards for their mantle in the process.
Christopher Lassen is a Youth Materials Selector for The New York Public Library & Brooklyn Public Library. Chris is a member of the CSK Marketing Committee.