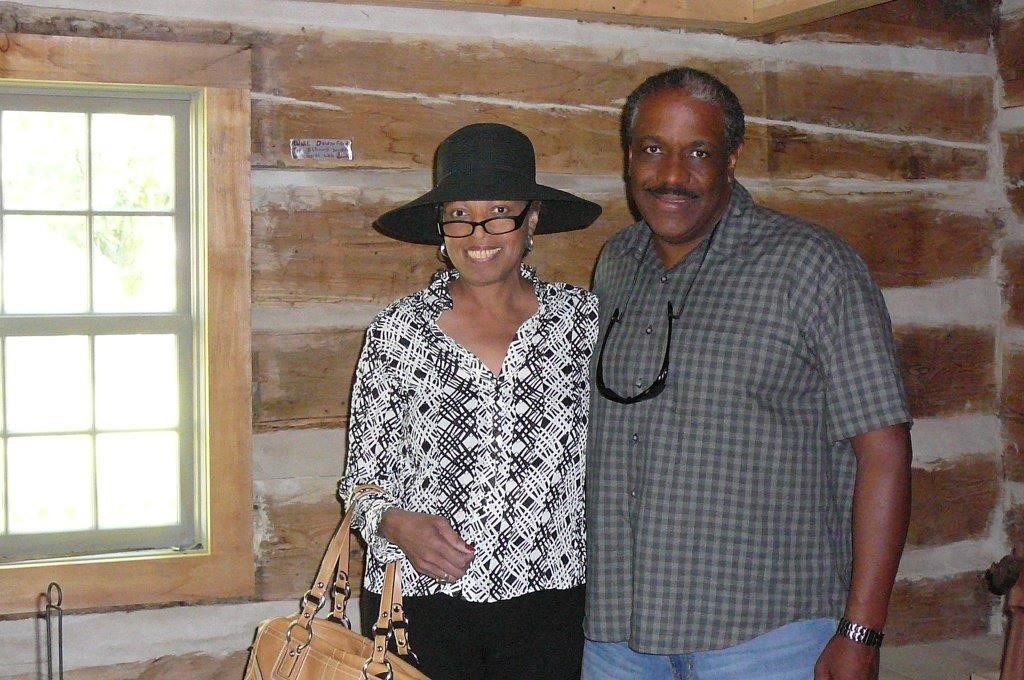 Christopher Paul Curtis and I are longtime special friends who celebrate the pervasive prominence of the Coretta Scott King Awards and salute their enduring legacy on this occasion of the fiftieth anniversary.
In 1995, I attended the annual National Council of Teachers of English convention.  Scanning the program, I noted a session featuring an African American author named Christopher Paul Curtis who was to appear in a panel discussion.  His name was slightly familiar, but I could not remember a context in which I had heard of him.  With heightened curiosity and my ongoing search for emerging African American voices, I proceeded into the venue announced in the printed program. Christopher and another author who was seated on stage read from their books.  Christopher read from his newly published book, The Watsons Go to Birmingham – 1965 (a Coretta Scott King Book Awards Honor).  I realized immediately I had discovered a truly gifted storyteller. When I approached him at the end of the session to commend him and introduce myself, I was affected by the humility with which he accepted my comments.  His radiating smile portended a new friendship that would be forever and everlasting. 
The School of Library and Information Sciences had been sponsoring a biennial symposium on African American children's literature at the time Christopher and I met. I invited him to deliver a keynote address at the event the next year. He was spectacular as I had expected. From that appearance, at least in North Carolina, his celebrity was firmly established and I was thrilled for him and readers everywhere.
The publication of Bud, Not Buddy brought special accolades of the Coretta Scott King Books Award and the Newbery Medal in 2000. I was present at the Breakfast and the Dinner among the hundreds of others to celebrate the accomplishment. The book was personally gratifying for me as Christopher had asked me to read the manuscript. We had memorable discussions about my opinions as I continuously predicted it to be an award-winning bestselling novel.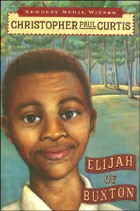 In 2008, the year following the publication of Elijah of Buxton which won the Coretta Scott King Books Award, I visited Christopher who was living in Windsor, Ontario, Canada. The setting of the novel is Buxton, a historical settlement in Canada on the Underground Railroad. My surprise during the visit was a trip to the Buxton National Historic Site and Museum. It was a wonderfully enlightening Sunday afternoon of exploring the grounds and reliving the literarily acclaimed story of Elijah, the first free child born in Buxton.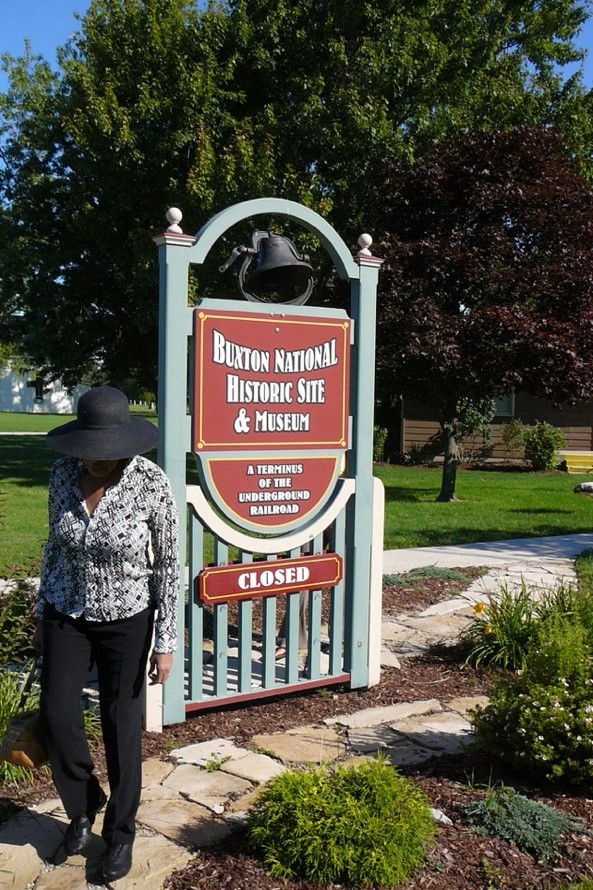 Christopher had always said he had to return to Bud Not Buddy because he wanted the character Dessa (Deza) Malone who makes a slight appearance to have her own story. He sent the manuscript, The Mighty Miss Malone, to me to read.  I was at once intrigued by the 12-year-old main character, Deza, who aspires to be a teacher.  In the chapter, I came to a complete stop overwhelmed by what I was reading!  Deza's brother had taken a pie from a window sill placed there to cool.  His parents directed him to return the pie, apologize, and seek terms of restitution.  With Deza by his side, they meet the woman described as "A very pretty, very tall and distinctive-looking woman with a glorious mane of pulled-back silver-and-black hair and tiny glasses on her nose…".  She eventually introduced herself, "My name is Dr. Bracy."
One could only imagine how I felt: surprised and shocked, but elated and ecstatic. I was also humbled and hoped that he would realize my humility as the same from the impression I had of him when we first met.
Pauletta Brown Bracy is an Associate Professor at the School of Library and Information Sciences of North Carolina Central University. She is the Immediate Past President of the Coretta Scott King Book Awards Committee and the 2019 winner of the Coretta Scott King – Virginia Hamilton Award for Lifetime Achievement.