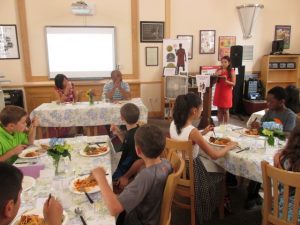 Call for Submissions for the CSK Blog
The CSK Technology Committee would like to hear from you. As we count down to our 50th anniversary celebration in Washington D.C., we would like to feature the many ways our community uses and engages with CSK award-winning books in their libraries. Our goal is to feature as many CSK Award-winning books on the blog from now until our big celebration.
Are you a school librarian who uses CSK winning titles in innovative lessons? Are you a public librarian using CSK winning titles for programs or storytimes? Do you have a connection to, a cool story about, or a unique artifact of, a CSK award winner? Whether you would like to write your submission or be interviewed about your work by a technology committee member, please get in touch with us at csktechcommittee at gmail dot com today! Be sure to include the CSK award winner that will be highlighted in the post. Additionally, if you have ideas on how we can feature older award-winners, we would love to hear about that, too.
Maegen Rose works as a middle school librarian at Rye Country Day School in Rye, NY. She is a member of the CSK Book Award Technology Committee.