Thursday evening, November 14, 2019, was the opening reception of Our Voice: Celebrating the Coretta Scott King Illustrator Awards in the Getty Gallery of the Los Angeles Central Library in Los Angeles, California. This traveling exhibition is the culminating activity of the Coretta Scott King Book Awards Committee's 50th Anniversary celebration. The exhibition features over 100 works from more than 30 CSK winners and honor illustrators and will remain on view through January 27, 2020. Our Voice is the largest and most comprehensive presentation of CSK Illustrator winners and honors ever assembled since the award was established in 1974.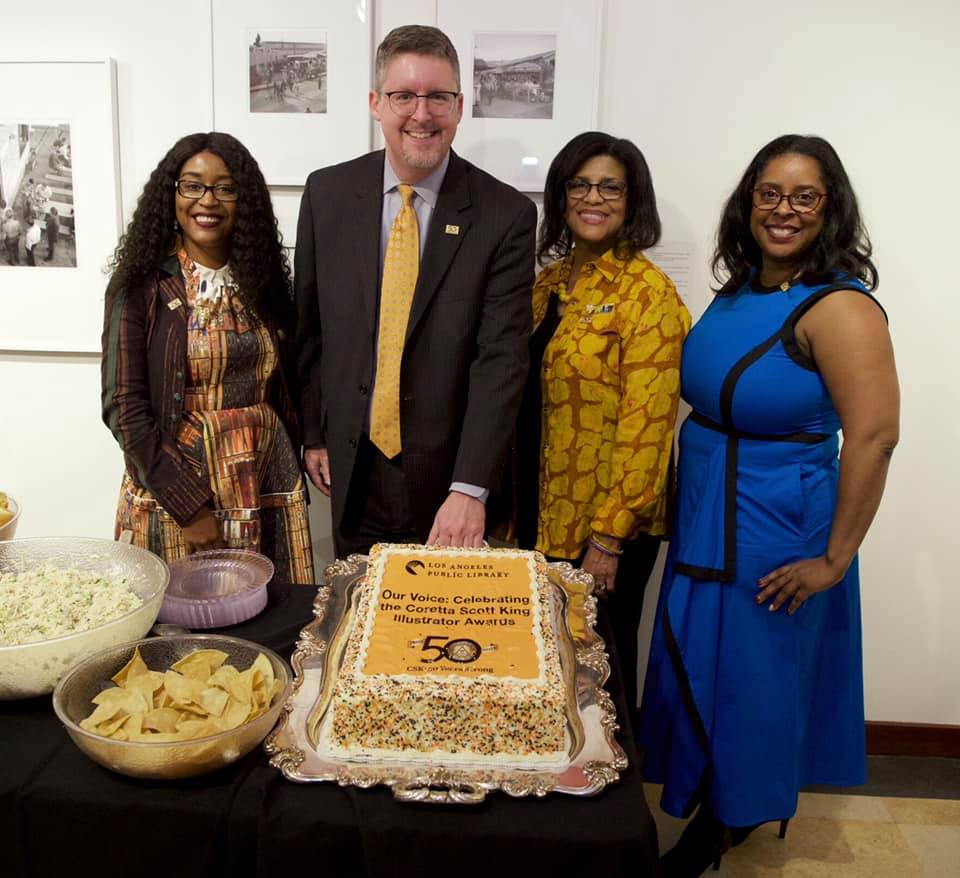 Invited guests were greeted upon entering the exhibition by the magnificent cover art of Ekua Holmes, winner of the 2018 illustrator award for the book Out of Wonder: Poems Celebrating Poets. This masterful exhibit was arranged in chronological sequence, beginning with George Ford's winning illustration of the biography Ray Charles in 1974 to the present.

Guests were welcomed by Jené D. Brown, Principal Librarian, Engagement & Outreach, and Kren Malone, Central Library Director. Guests also heard remarks from John F. Szabo, City Librarian, and Dr. Claudette S. McLinn, Immediate Past-Chair of the Coretta Scott King Book Awards Committee. Special remarks were delivered by Ernest Wilson, husband of CSK 1991 illustration award winner Kathleen Atkins Wilson, whose artwork titled The Storyteller appears on the advertisement of the show.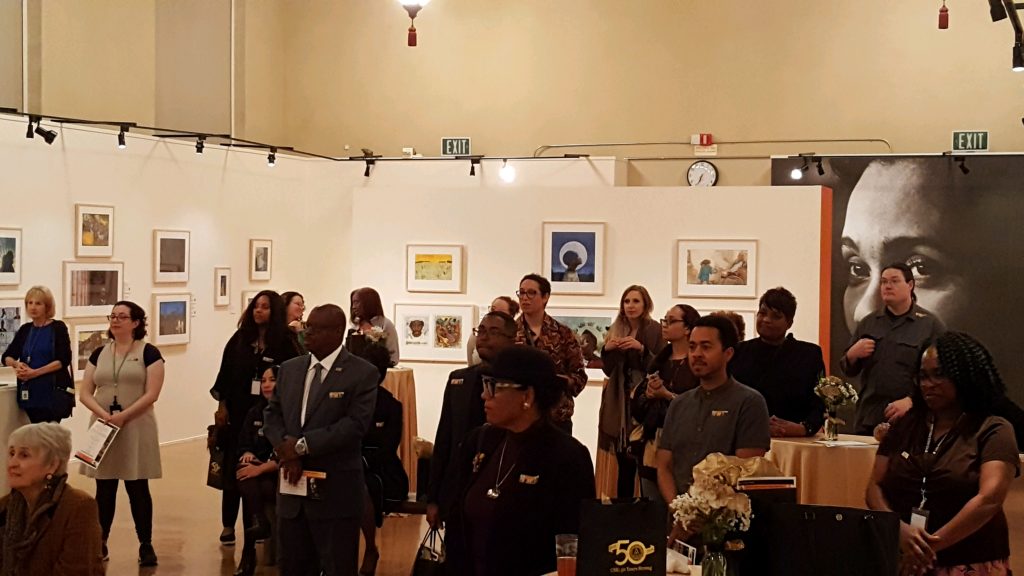 Our Voice was curated by the National Center for Children's Illustrated Literature (NCCIL) in Abilene, Texas, in partnership with the Coretta Scott King Books Awards Committee of the American Library Association's Ethnic & Multicultural Information Exchange Round Table (EMIERT). Guests enjoyed refreshments by Chef Marilyn of Los Angeles, cake by Big Sugar Bakeshop, and received gift bags which included a timeline of CSK events, a magnet and pin, accompanied by bookmarks. This is indeed a remarkable exhibition and a must-see for those visiting the Los Angeles area.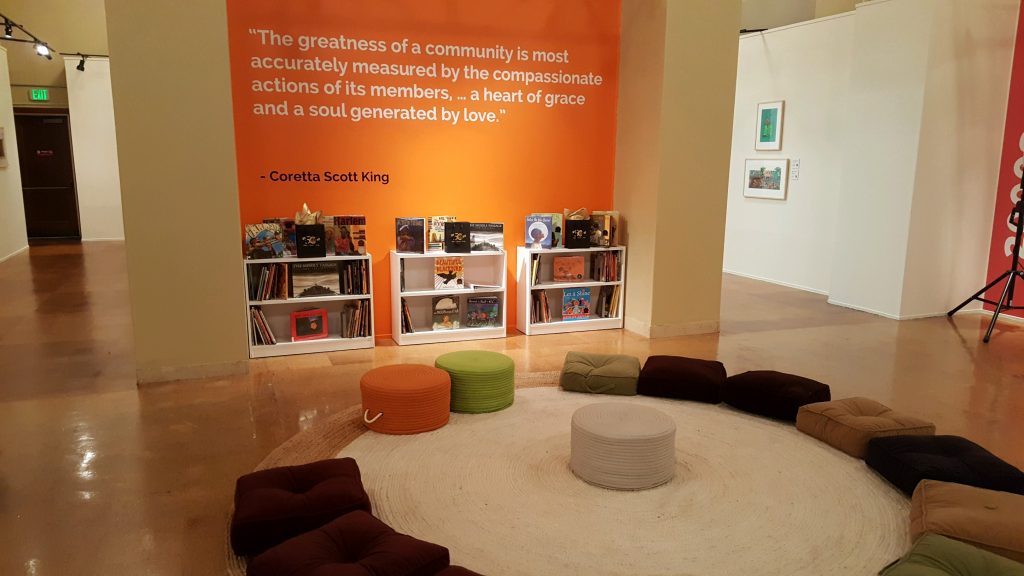 ————————-
Dr. Claudette S. McLinn is the Immediate Past-Chair of the Coretta Scott King Book Awards Committee, 2017-2019. She is Executive Director of the Center for the Study of Multicultural Children's Literature (CSMCL).